Working Time Accounting Tool
Working Time Accounting Tool is a tool designed by LMCTn to measure duration of your business processes. The tool will help you better understand your processes and  calculate its costs. The output of the the tool shoud serve as source of information for improving your business processes and reducing its costs. 
The Tool itsef is build in Excel using VBA Excel Macros and there is no need of program instalation. The only thing which you need to do is to download the Excel file and run it. To run the WTA Tool macros in your Excel has to been eneabled. 
Output of the Tool comes in simple Excel Spreadsheets which can be further used for data processing and visualisation. 
How to use Working Time Accounting Tool.
1. as was already mentioned Macros in your Excel has to be eneabled. 
2. As soon as Macros are eneabled Main Processes window is started where you can define 5 Main Processes for Tracking. For more detailed information please see the image below. 
3. By clicking green Arrow you can define SubProcesses of particular Main Process. The example below tracks Invoice Processing Process.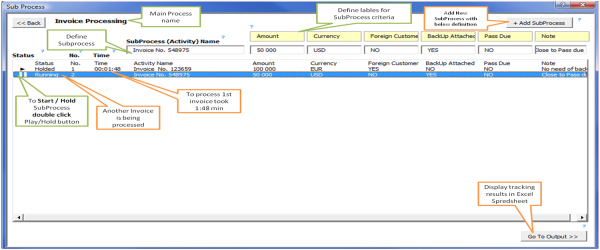 4. The output of Working time Accounting Tool is a simple Excel Sheet which can be used for further reporting and graphic display of tracking results.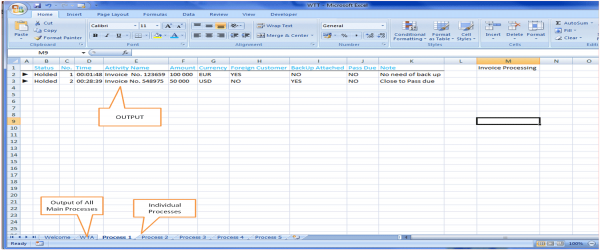 You can download Working Time Accounting Tool here:
More Enhancement Tutorials: