Windows Snipping tool - Screen Hunter
Windows offers a good built in screen hunter that enables you very easily make print screens for your presentations or for daily use in email communication etc.
We will start snipping tool in windows by hitting windows button and tipping snip while we can see that windows offers us to launch snipping tool. When the program is launched we can right away select an area which we want to make a print screen off. The print screen snapshot will be automatically copied into clipboard from where we can paste it using CTRL + V to the desired location.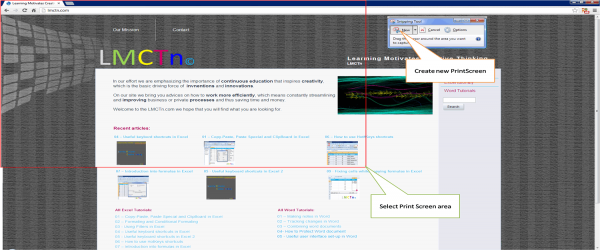 Print screen is also saved in Snipping tool app from where it is possible to export it as picture.
All articles in this category: