04- How to Protect Word document
If you would like to share your content with somebody without allowing other users to make changes Word offers a useful and easy function of Word Document Protection. It launches from menu Review-Protect Document.
Right after activating the option a right side menu pops up in which we will specify the way how we plan to protect word document.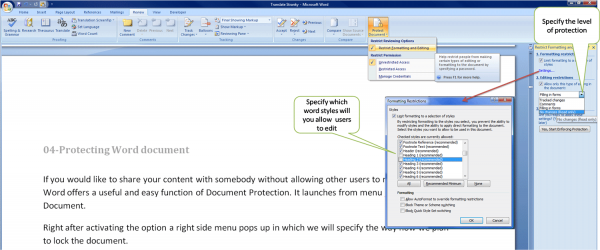 After setting up all the parameters by clicking "Yes, Start Enforcing Protection" you will define your password and finally you can lock the document.
The way how to unprotect word document  s very easy, at the botton of Protect Document menu click Stop Protection button and write correct password.