01 – Copy-Paste, Paste Special and ClipBoard in Excel
It is possible to Copy in Excel and Paste in Excel by using:
-          keyboard shortcut CTRL + C and CTRL + V,
-          mouse right Click and option Copy and right click and Paste.
Option Paste Special in Excel enables to insert copied area according to chosen criteria, either as plain text or formulas, formats etc. .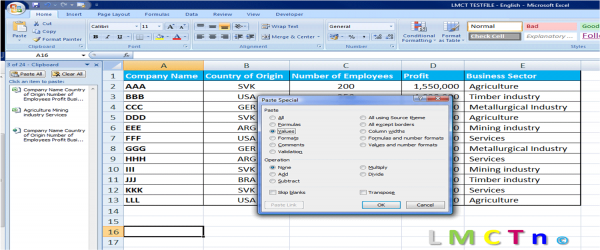 ClipBoard simplifies copying text from any data source (Internet, PDF, Word, ...) and then it is possible to paste from clipboard  into Excel sheet (Word, PowerPoint ...) in preferred  order  to the desired location. In Clipboard it is possible to store 24 unique entries including three pictures or Print Screens.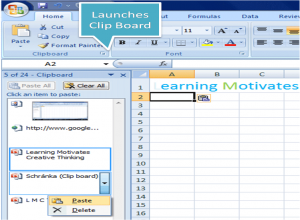 Clip Board launches and stops by clicking the arrow in the Main menu. To clear clipboard use right click on clipboard item and opiton delete or delete the whole content by Clear All option. 
You will appreciate Clip Board especially while you are extracting some data from the internet as well as building databases.
All articles in this category: