03 – Combining word documents
A fantastic Word feature is merging word documents into the one based on our decisions which part of the document we want to keep and which to replace from the other source.
The function launches by  Review – Compare – Combine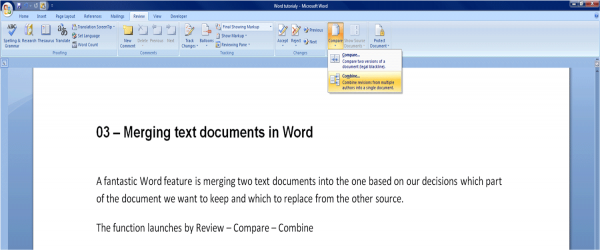 After pressing combine word documents button a dialog window pops up in which it is necessary to specify the parameters according which we want to combine documents.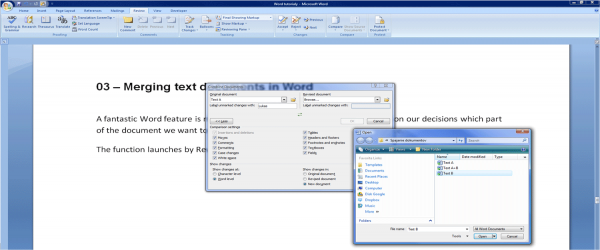 In following dialog box the program asks from which document we want to take formatting changes (font color, font style ...).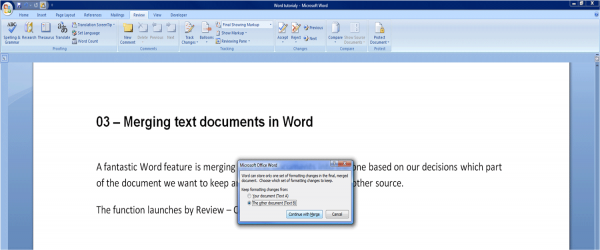 Once you click Continue with Merge the main merge environment appears in which you are up to  decide what changes from which document to accept and which to reject. 
After making all changes or by clicking Accept All Changes in Document (in this case program automatically accepts all changes) you can save combined word document under a new name.
This tutorial explained combining documents in word. We hope that you find it handy and to see you by next tutorials.